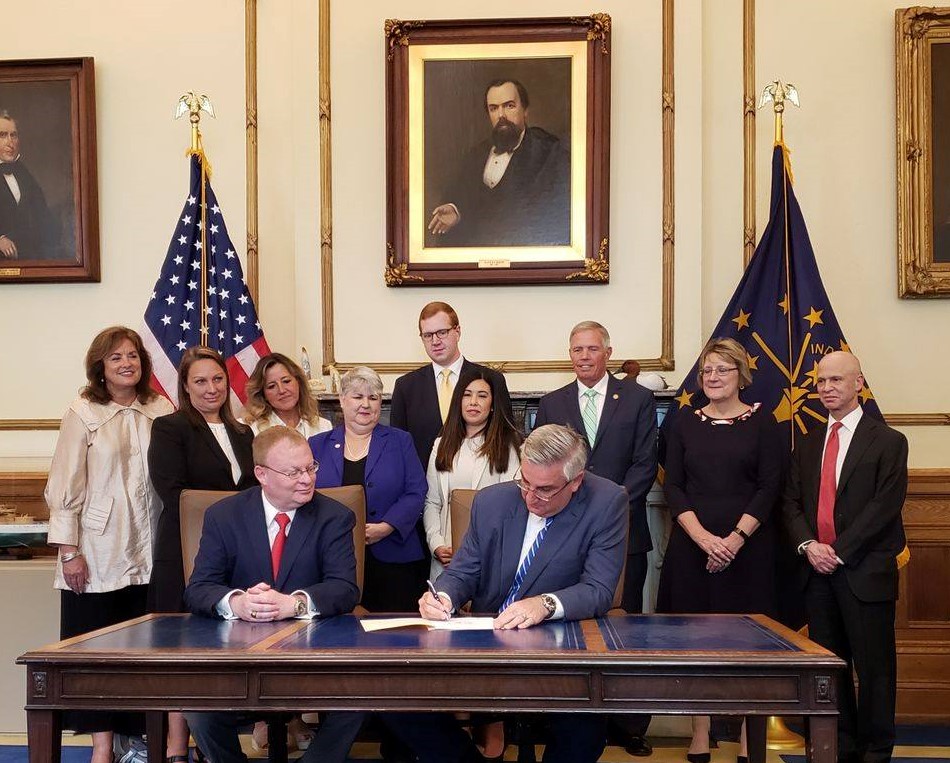 On May 29, 2019, Bays Family Law's own, Donna J. Bays, stood with other Indiana State Bar Association Parental Relocation Task Force members as Governor Eric Holcomb signed 2019 Senate Bill 292. Donna was appointed to the ISBA Parental Relocation Task Force in 2018. The task force met for more than a year working to develop proposed legislation simplifying Indiana's relocation statute easing relocation restrictions often placed on divorced or separated parents.
Senate Bill 292 goes into effect on July 1, 2019 enacting several changes to Indiana's relocation requirements.
Want to know more about Senate Bill 292's requirements? We have a blog post – Parental Relocation Law Amended – that highlights and discusses the changes.
If you have or have questions regarding relocation or modification of custody or parenting time/visitation, please call us at (317) 769-0630 to set up a consultation to discuss your situation.
If you are not quite ready to meet with one of our experienced attorneys, please follow us on social media, including Facebook, Twitter, and LinkedIn.